Welcome to Research in the Tift College of Education!
As the Associate Dean for Research and Faculty Affairs, I have the honor of supporting the research efforts for the Tift College of Education at Mercer University. My office serves as a resource to our faculty researchers, doctoral students, and to those across Mercer, the state, and nation who wish to partner in advancing our School's mission:
The Mercer University Tift College of Education is a community committed to advancing the study of education and preparing educators to teach, to learn, to create, to discover, to empower, and to serve, all aimed at a diverse society. As scholars, we seek to engage in meaningful research to ground our advocacy for teaching and educational leadership as professions vital for moving toward educational equity and improved opportunities for all people.
In support of efforts to meet our research vision and mission and support our outstanding faculty, my office seeks to facilitate collaborations both internal and external in the promotion of research excellence and success in securing external funding. Within Tift, my office facilitates the management and administration of federal, state and non-governmental grants and contracts. I also serve as the liaison with Mercer's Office of the Senior Vice Provost for Research, the Grants and Contracts Office, and Mercer's Office of Research Compliance.
I encourage faculty and the larger educational community to reach out to make an appointment to visit us in the College of Education and learn more about the supports we offer related to research and the extensive efforts of the Tift faculty in impactful educational research.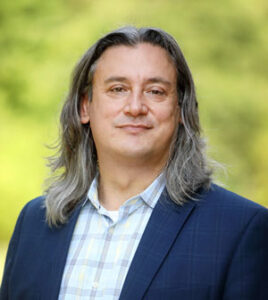 Robert J. Helfenbein, Ph.D.
Associate Dean for Research & Faculty Affairs
Helfenbein_rj@mercer.edu
678.547.6336