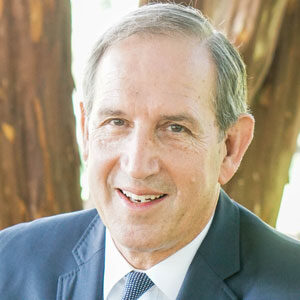 Dr. Philip Lanoue
Dr. Philip Lanoue has a demonstrated record in leading school transformation at the building and district levels. Dr. Lanoue is the 2015 American Association of School Administrators (AASA) National Superintendent of the Year, as well as the 2015 Georgia Superintendent of the Year. Before serving at the superintendent level across two systems, Dr. Lanoue was a high school principal in Vermont and Massachusetts, leading four schools toward excellence. While principal of Burlington High School in Vermont, he was named the Vermont National Association of School Principals Principal of the Year. Prior to entering administration, Dr. Lanoue was a high school biology teacher. Dr. Lanoue was named as one of the nation's top 50 educational innovators in digital learning by Converge magazine.
Dr. Lanoue has been recognized by numerous organizations at the state and national levels, including the University Council of Educational Administration, which honored Dr. Lanoue for his contributions for the preparation of educational leaders when he received the Excellence in Educational Leadership Award. The University of Georgia recognized his work in supervision and evaluation when Dr. Lanoue was awarded the Johnnye V. Cox Award.
Dr. Lanoue continues to serve as a voice advocating for public education and children. He has served on the White House Policy Advisory for the New Generation High School Summit and the ConnectED Future Ready White House Summit. In addition, Dr. Lanoue was named one of the top educational voices (authors, writers, speakers, and experts) who are keeping K-12 issues in the national dialogue.
Dr. Lanoue co-authored The Emerging Work of Today's Superintendent: Leading Schools and Communities to Educate All Children in collaboration with Dr. Sally J. Zepeda (Rowman & Littlefield and jointly published by AASA, 2018). Dr. Lanoue and Dr. Zepeda have co-authored two subsequent texts: Developing the organizational culture of the central office: Collaboration, connectivity, and coherence; and A Leadership Guide to Navigating the Unknown in Education: New Narratives Amid COVID-19 (both with Routledge). Also with Rutledge and on schedule to release in August 2022 is: Leading School Culture Through Teacher Voice and Agency, authored by Dr. Sally J. Zepeda, Dr. Philip D. Lanoue, Dr. Grant M. Rivera, and David R. Shafer.