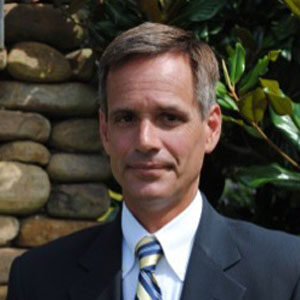 Dr. Jeff Jackson
Dr. Jeff Jackson received his bachelor's degree from the University of Louisville and his master's degree from The Southern Baptist Theological Seminary. He earned his Doctor of Education from Tennessee State University in 1994 and his MBA from Shorter College in 2008.
Before coming to the Georgia Independent School Association as President in July 2009, Dr. Jackson served as Headmaster at Mount Vernon Presbyterian School in Atlanta, Georgia, from 2002 to 2009 and as the Head of the Middle/Upper School at Deerfield-Windsor School in Albany, Georgia. Before that, Dr. Jackson was the Headmaster at First Baptist School in Shreveport, Louisiana, and Assistant Headmaster at Tattnall Square Academy in Macon, Georgia. He also served as Assistant Professor of Education at Palm Beach Atlantic University in West Palm Beach, Florida.
Dr. Jackson currently serves as Adjunct Assistant Professor of Education at Mercer University. His outstanding credentials are evidenced in the numerous social and educational awards he has received, including Tennessee State University's Graduate Researcher of the Year. He was an Advisory Board Member of The Teacher Academy Magnet School for the Palm Beach County School system. Jeff and his wife, Kim, a registered nurse, have five sons.