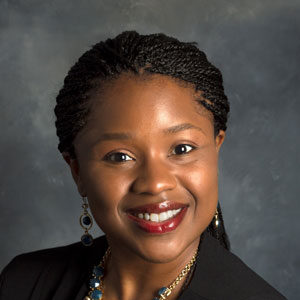 Dr. Eliza Braden
Dr. Eliza Braden is an Associate Professor of Elementary Education at the University of South Carolina. She holds a Bachelor of Science in Elementary Education from Mercer University, a Master of Science in Child and Family Studies from the University of Tennessee, and a Doctor of Philosophy in Teach and Learning, Language and Literacy from Georgia State University.
Dr. Braden's major fields of interest and research include critical literacy and language practices of Black and Latinx children and their families, culturally relevant teaching, and critical multicultural children's literature. Her work is published in the Journal of Children's Literature, Teachers College Record, Children Literature in Education, and the International Journal of Qualitative Studies in Education.
Dr. Braden is the recipient of several awards, including the 2017 Early Career Educator of Color Leadership Award from the National Council of Teachers of English (NCTE), 2018 Early Literacy Educator of the Year Award from the Early Childhood Education Assembly, and 2021 Michael J. Mungo Undergraduate Teaching Award at the University of South Carolina.